News and Events
Press Releases, Notices and Events
Commemoration of local World War Victims
To commemorate the 20 local victims of both World Wars, the Ghajnsielem Council will be organizing a Remembrance Day in their honor.
The ceremony will start with a mass at the Ghajnsielem Parish Church at 10a.m.  Afterwards, the Mayor together with the victims' relatives will be placing wreaths at the foot of the War Memorial, accompanied the by the wail of the siren and the playing of the 'Fanfarra'.  An exhibition of vintage cars dating back to war times, will be exhibited in J F De Chambray Street and in front of the Clubs.  The ceremony will end by the placing of another wreath at the Ghajnsielem cemetry.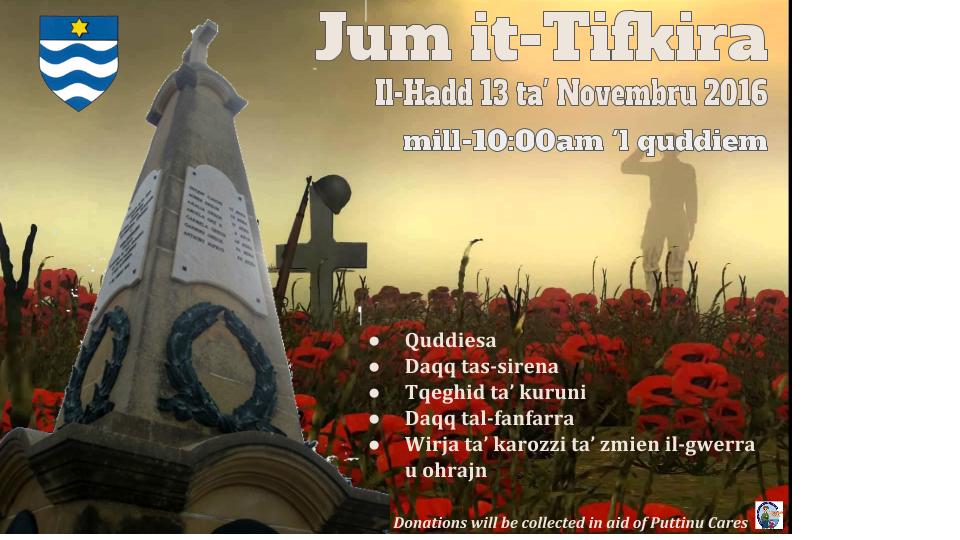 The War Monument was inaugurated back in May 1995 and sits in a prominent area just opposite the Council Building in J F De Chambray Street, Ghajnsielem.